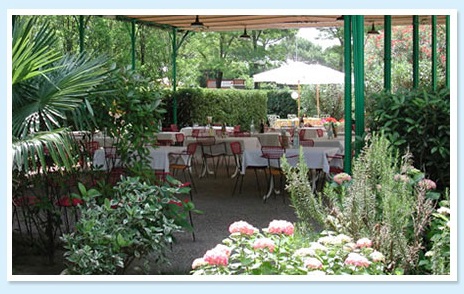 The Cuisine
Breakfast, lunch and dinner are all served outside in our garden. In case of rain or unsuitable weather conditions, which is rarely the case though, the meals will be served inside the hotel. Since we would like our guests to enjoy all comforts and have a relaxing vacation, we do not have a buffet with self service, but instead serve all our guests at their table. Our staff is more than happy to assist you in case you have any special requests.

You will be able to chose from a broad variety of seasonal, fresh and regional foods. Our usual breakfast menu, for example, includes boiled or scrambled eggs, various kinds of Italian ham and cheese, fresh fruit and juices, yogurts and coffee. The three meals include food which comes directly from the Friuli-Venezia-Giulia region. We often serve very typical dishes that are originally from Grado.

Of course, if our guests have any special requests or wishes, such as grilled sea bass and shrimps, sea shells and lobster, we are always more than happy to prepare these delicious dishes for them. Our cuisine also offers special meals in case one suffers from allergies, or follows a vegetarian, vegan or any other special diet. Our wine cellar offers a wide range of regional and exquisite wines.

We give all our guests the freedom to chose whether they want to take full board, half board or only breakfast, day by day.